Author: Sierra Abrams
Series: Standalone

Genre
: Young Adult, Contemporary, Romance
Page Count: 462 (Paperback)
Release Date: July 18th, 2017
Publi
sher
: Gatekeeper Press
Place

s to order:
Amazon
Barnes & Noble
Book Depository
Add to:
Goodreads
About Sierra:
At 7 years old, Sierra Abrams decided that one day she would publish a book. For over a decade, in between exploring other career options, she kept coming back to that very first dream. Now her life consists of writing books of all kinds... Kissing books, angsty books, killing books, whimsical books, and sometimes books that are all of the above. When she's not writing, you can find her reading, traveling, consuming sushi, or daydreaming about Henry Cavill.
Synopsis:
Bernice Aurora Wescott has one thing she doesn't want anyone to know: her name. That is, until Bee meets Levi, the local golden boy who runs a charity organization called The Color Project.
Levi is not at all shy about attempting to guess Bee's real name; his persistence is one of the many reasons why Bee falls for him. But while Levi is everything she never knew she needed, giving up her name would feel like a stamp on forever. And that terrifies her.
When unexpected news of an illness in the family drains Bee's summer of everything bright, she is pushed to the breaking point. Losing herself in The Color Project—a world of weddings, funerals, cancer patients, and hopeful families that the charity funds—is no longer enough. Bee must hold up the weight of her family, but to do that, she needs Levi. She'll have to give up her name and let him in completely or lose the best thing that's ever happened to her.
For fans of Stephanie Perkins and Morgan Matson, THE COLOR PROJECT is a story about the three great loves of life—family, friendship, and romance—and the bonds that withstand tragedy.
My review:
First and foremost, a HUGE applause to my dear friend Sierra Abrams for writing a spectacular novel. I am SO FREAKING PROUD and SO EXCITED for TCP to finally be out in the world this July for everyone to read and flail over! And a big thank you to Sierra for sending me an ARC back in December and for letting me spam you with a million texts after finishing it hahaha. MASSIVE thank you (x10000) to Helena and Receba from Booknerd Addict for letting me be a part of this blog tour and for the latest e-ARC of TCP! Now, on to the *non-spoiler* review!
When I first read TCP back in December 2016, I was a complete mess after reading it.
Exhibit A:
Exhibit B:
Like most of my reviews, I will be writing about each individual character (*non-spolier*) and then talk about the overall story! First off, we have Bee!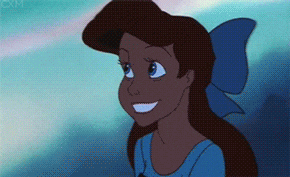 Bee.
It didn't take long for me to absolutely adore Bee; for me, she has to be one of the easiest characters I was able to relate to (besides Lara Jean). Her inner monologue made me laugh through most of the book, because on more than one occasion in the book, I would think the same thing as Bee. But besides that, one thing I found really meaningful in TCP was how Bee has a close relationship with everyone in her family, especially her father, which is something I really admire since there aren't too many YA books that I've read that have a focus on the family dynamic. And the fact that she flails and gets easily flustered made this book so much more enjoyable, because who doesn't love a main character that flails when she sees a cute boy or gets angry at herself for doing something embarrassing? Again, relatable.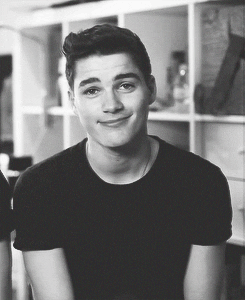 Levi
. Omg this boy had my heart from the start. It was hard not to love Levi once he came into the story, because like Bee, he also had a quirky side; he wears really bright colored clothes and is super cute
whenever he is around Bee. It does not go unnoticed that he is privileged, but he uses his privilege for good, which is more than I can say for most people. I can't even imagine starting up a charity, but he did and he's using it to help others. He is truly selfless and has a heart of gold. And even if he is all smiles on the outside, there are a few hardships that he's going through on his own as well. This is another thing I like about Levi: he is a multi-dimensional character instead of a surface-level one.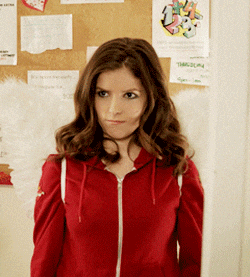 Gretchen
. If you don't have a friendship like Bee and Gretchen's, y'all need to find one (I'm kidding,
sort of
). I love how that despite how far apart these two are from each other, Gretchen has no filter and says (most of the time) what's on her mind. They have the strangest conversations and flail hardcore with each other despite the long distance friendship. She is someone that Bee talks to about Levi and her troubles and is always there for her when she needs it. I can see my best friend in Gretchen, but at the same time, there is no one else like Gretchen.
I know I only talked about these three
characters, but that's because I want to talk about the book as a whole and mention the other characters collectively. In regards to family, Bee has three other siblings (Tom, Astrid, and Millicent) and loves them all dearly and with all her heart. I don't have any siblings myself, but I would like to imagine having siblings like Bee's siblings. When it comes to her mom and papa, it's not hard to tell that Bee admires their relationship with one another and loves them both so so much. But Bee was also very aware that something was going on with her parents that she was too afraid to ask or talk about—that, I can relate to. Aside from her family, I really enjoyed Bee's other friends (mostly Tom's friends) who work at the garage, because in a way, the guys were like brothers to her too, especially Michael and Keagan since they tries to look out for her when Tom isn't around. Speaking of friends, Levi's group at The Color Project charity are a lively bunch. Albert is a favorite since he has a strange love for glitter and throwing it a rude people LOL.
Overall, there are a bunch of characters that any reader might be able to relate and enjoy reading about. Personally, I loved the relationships Bee had with her papa, Gretchen, and Levi the most because the scenes she had with these characters showed different dimensions of herself that made her even more lovable and relatable. Now that I've talked about the characters, here is a list of pros and cons to help you, as readers of this post, see what I saw (and loved) while reading TCP.
PROS:
Story is equal parts family and romance

THE FEELS (AND AGONY)

Bee's internal monologue

Well-rounded cast of characters

Unique and interesting storyline (girl works at flower shop, boy works at a garage and runs a charity.... that's pretty interesting to me)

The heart in this story (idk how much I cried, but IT WAS A LOT)
Cant' really think of anything, so just get this book because you won't regret it :)
"The Color Project" is not merely a story about falling in love; it's about family and going through hardships that life throws your way. Bee is a strong character and has an incredible life, but like any other person, she faces more than a handful of obstacles that she has to learn to overcome and survive through. In all honesty (and aside from being Sierra's friend), TCP is truly one of my favorite contemporary novels to date. I haven't been able to relate to a main character like Bee since Lara Jean when I first read "To All The Boys I've Loved Before." And there aren't many books out there (from what I've read) that circles around family and the joys and sorrows that families (not all) face together. If anything, this story is about celebrating life and living to the fullest through the pain to find
happiness.
Again, a huge thank you to Sierra (for creating the story and sharing it with the world) and to
Helena and Receba for hosting this blog tour! I can't wait for its
release in just a few short weeks, so make sure you pre-order! I promise you that this book will deliver and tug at your heart. It is truly a colorful story (PUN INTENDED). And it's only fitting that I end this post with a Henry Cavill gif, so here yah go.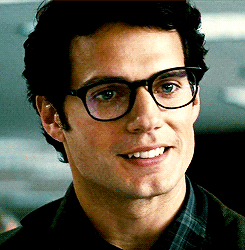 Happy reading!
Whitney Lauren